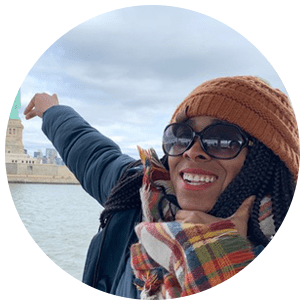 Meshia Miller, DC, CNIM
IOM Clinical Director
Dr. Meshia Miller, is a native of Winston Salem, NC, but has recently made Atlanta, Ga her home away from home. She holds a Doctorate of Chiropractic degree from Life University College of Chiropractic and a B.S. degree in Microbiology, Biological Sciences from NC State University.
Meshia was first introduced to the neurodiagnostic field and the utilization of tests such as EMG, EEG, NCS, while taking an elective course in her doctorate program. With a strong background in basic sciences, the nervous system, and musculoskeletal disorders, she was drawn to the field of IONM in 2014. As an IONM tech, she spent the first 6 years of her career working closely with orthopedists, neurosurgeons, and neurophysiologists while performing intra-operative neurological/nerve monitoring studies in an OR setting throughout the country and earning her CNIM. 
In 2017, she was given the opportunity to combine both her passion for the sciences and her technical skills in the IONM field to work more closely with Trusted Neurodiagnostics Academy. Meshia is motivated to growing the field, with well trained /educated technicians of the future. She enjoys traveling and has studied abroad in Ghana, Africa. In her free time, she enjoys  running, drawing, painting, and competitive bowling.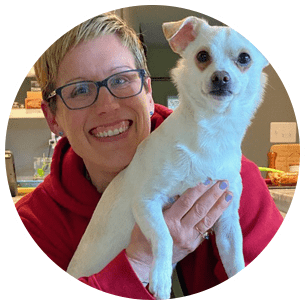 Jennifer Legler, BS,..
CEO and Owner
Expert witness in intraoperative monitoring cases.
Jennifer Legler was born in Killeen, TX and was an Army brat until she was about 5.  Her family moved to Florida and she spent the majority of her childhood in Port St Lucie, FL.  Jen always wanted to be a doctor, but life got in the way.  After her freshman year in college she joined the Army and was stationed in Germany where she met her husband and they began to grow their family.  They moved a few times, but ended up back in Florida until 2005.  Jen was finishing her bachelors degree at Barry University in Miami when they lost their house to hurricanes Francis and Jeanne in 2004.  In 2005 they moved to North Georgia and Jen graduated with a BS in Biology from the University of North Georgia.  She was introduced to the Neurodiagnostics during her senior year and started her career in IOM in Atlanta.  She quickly moved up in the field and was the Director of Education for a few companies before starting Trusted Neurodiagnostics Academy.  In 2017 she had the pleasure of meeting and working with Larry Head before he retired.
Jen has a passion for training techs and growing the neurodiagnostic field.  She feels that with the proper knowledge the field can only get better!!  She lives in the foothills of the Appalachian mountains and enjoys section hiking the AT.  She lives with her husband, 3 dogs, and 2 cats.
Martel Mathews, BS
Operations Director
Martel Mathews was born in Atlanta GA.  He holds a bachelor's degree in homeland security, which he received from Savannah State University located in Savannah Georgia. He love to watch football and baseball and some how managed to be a big Greenbay Packers fan.  His favorite part of my work day is doing nerve conduction studies.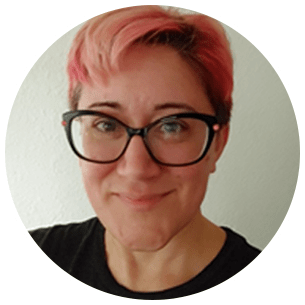 Petra Davidson, BS, R. EEG/EP. T., CLTM, FASET:
Education and Marketing Director
Expert witness for skin safety and EEG policies.
Petra Davidson, BS, R. EEG/EP T., FASET has always loved Billy Joel, Harry Connick Jr., Bon Jovi, baseball, reading and learning. She found her love for neurosciences in 1999. Her first mentors, Bruce Maggard and Dr. Jeremy Slater taught her how a proper Neurodiagnostic Lab should work. She met the love of her life while working with Bruce and Dr. Slater. She has been inspired by many more mentors and colleagues to author several scientific articles and give presentations at local and national ASET conferences.  Recently, Jen Legler and colleagues at Trusted Neurodiagnostic Academy welcomed Petra to the team full time. Petra loves to mentor, teach, and learn. Petra has earned her Bachelor's degree in biology, registries in EEG and EP, certification in Long Term Monitoring and is most proud of her FASET award. If you call and can't reach her, she's probably out hiking, playing video games, or assisting her four kids, hubby or students with projects.